Description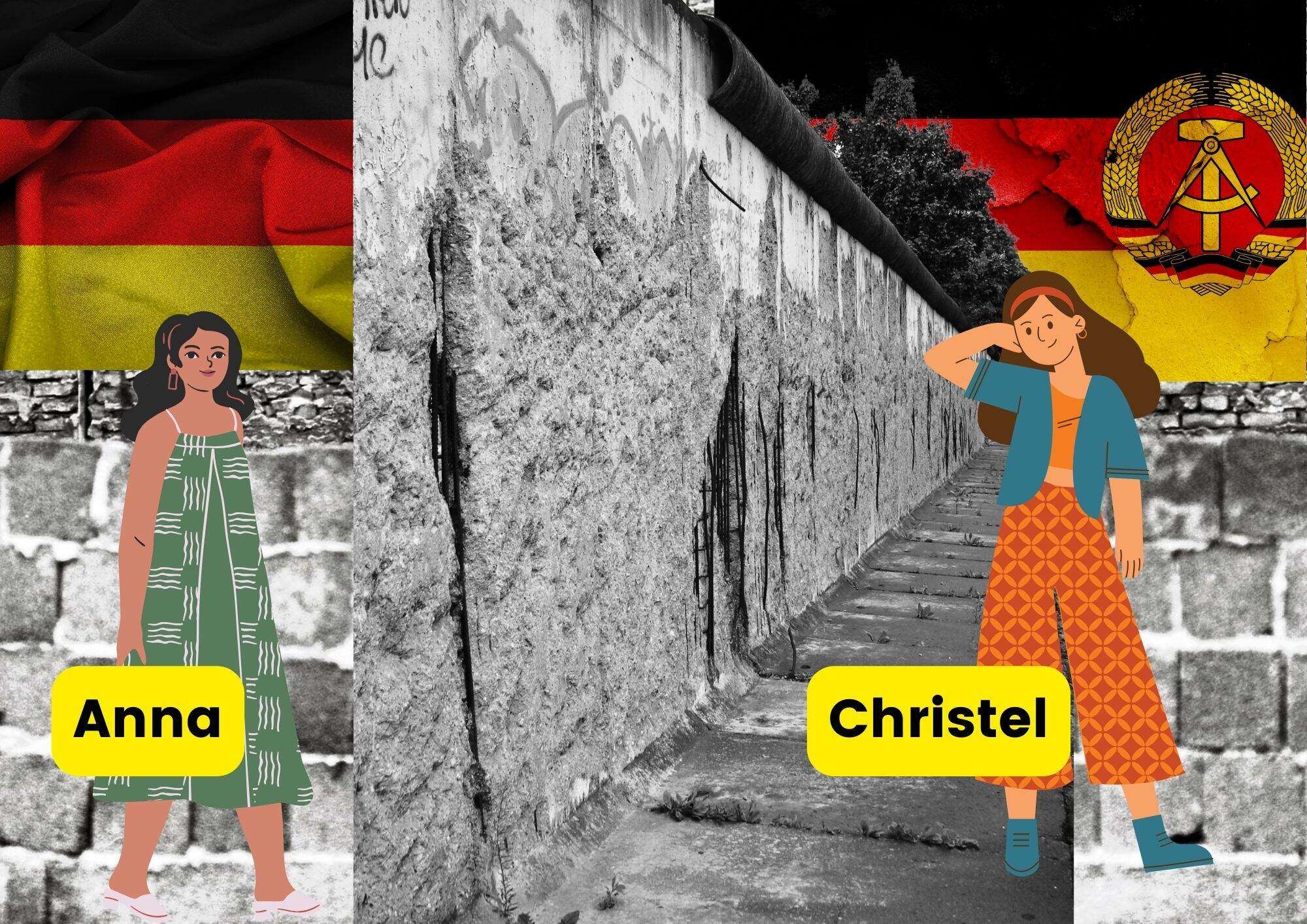 NEXT COURSE IS FULLY BOOKED! NEW DATES FOR 2024 ARE COMING SOON!
What was life like in Eastern European countries after World War II? What happened in Prague, Hungary and East Germany in the 1950s and 1960s? What was the Berlin Wall about and why could people from East Germany not just go and visit West Germany? How did people manage their everyday lives and why would the secret police observe millions of people? And how did the Peaceful Revolution of 1989 change everything?

So many questions. And by answering one, probably ten new questions will arise. This journey is about seeking the answers. Behind the Iron Curtain! But, what does this term actually mean? Here we go. Another question. Let's find out together.
This online course for kids and teens explores the time in Eastern European countries between 1945 and 1990. In stories, small group exercises and role plays, kids and teens put themselves in the shoes of peers of that time. From the tumultuous events of the 1950s and 1960s to the monumental Peaceful Revolution of 1989, this course offers a vivid journey through history. Unearth key milestones like the Berlin Blockade, the Prague Spring, and the fall of the Berlin Wall in a dynamic, engaging learning environment. Uncover answers, provoke new questions, and embark on an unforgettable exploration of the 20th century's most intriguing era! Join us, and let's unravel history together!
Behind the Iron Curtain, an online hands-on history course.
Suitable for kids and teens aged 11 to 16.
A course = 6 live sessions. One live session runs for 60 minutes.
The course will take place on the 8th, 15th, 22nd, 29th November, 6th and 13th December at 3.30pm GMT (10.30am New York; 3.30pm London, Dublin, Lisbon; 4.30pm Berlin, Paris, Madrid; 7.30pm Dubai)
All live sessions will take place on Zoom. Students will receive the session link prior to the course.